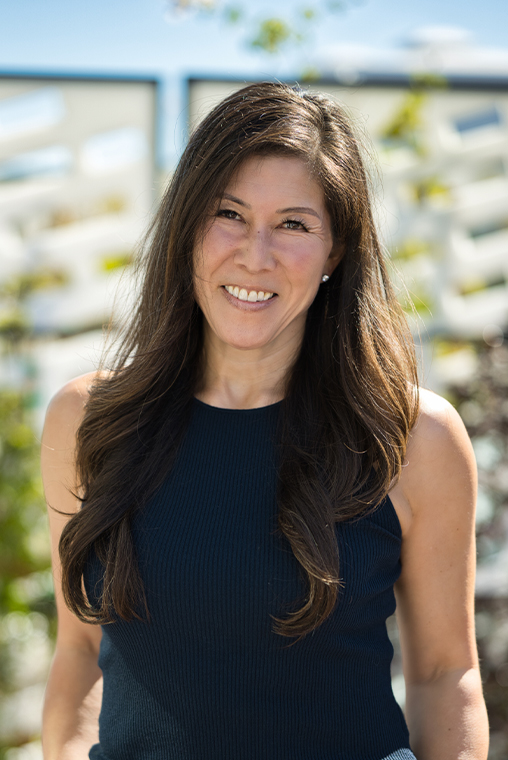 Kelly Chow
VP, People & Operations
Kelly joined Belharra in January 2022 as VP, People & Operations. She is a solutions-oriented change agent and lifelong learner with over two decades of operational and strategic biotech experience in public and private companies.
Passionate about organizational development and culture, Kelly has held roles in Sales, Marketing, Global Commercialization, Employee Engagement & Communication, and Operations. Kelly joins Belharra from Jazz Pharmaceuticals where she most recently served as Executive Director, Strategic Operations. During her tenure at Jazz, she also held diverse leadership roles ranging from Chief of Staff to Head of Global Employee Engagement & Communications, and Director of Marketing. Before it was acquired by Myriad Genetics, Kelly was at Crescendo Bioscience, a molecular diagnostics company focused in rheumatology. She started her life sciences career at ALZA Pharmaceuticals before it was acquired by Johnson & Johnson and spent time in JnJ's Pharmaceuticals Group Strategic Marketing (PGSM).
Kelly received a BA in Psychology from UCLA and an MBA from Wharton where she majored in Human Resource Management. She is currently a doctoral student at the University of Pennsylvania where she is studying organizational leadership and learning.
At Belharra, my "why" is to unleash the potential of our amazing people. It's a privilege to be part of an organization that is committed to growing and developing our people as scientists, leaders, and individuals…from day one. We've hired some of the best and brightest scientific minds who are creative, bold, and willing to push the limits in the name of scientific excellence. We're building our operations and ways of working with that same boldness, creativity, and pursuit of excellence. We're working to ensure that people can "get stuff done", our ways of working don't get in the way of great science, and that we make it fun!